Faux Painting is a French word meaning fake or unreal. In the décor world, faux painting is the application of paint on a wall or furniture using various techniques to achieve a look that resembles something else. For example, a concrete wall can be painted to resemble wood or marble.
Faux painting is not a new method of art. In ancient times, the Egyptians and people of Mesopotamia used the skill to achieve different looks.
History of Faux Painting
Faux painting is more than 5000 years old. The early people of Mesopotamia used it to achieve the looks of concrete and plaster on wood. After that, the faux painting made several re-appearances in the modern world, especially in the late 20th century when painters were competing in the 1920s Art Decor Style.
Though faux painting has been on and off style since early times; it became popular in the 80s after the fall of wallpaper industry. People realized that wallpapers are expensive to install and remove if you want a newer look. As for painting, all you have to do is add a fresh layer.
Free Powerwashing Estimates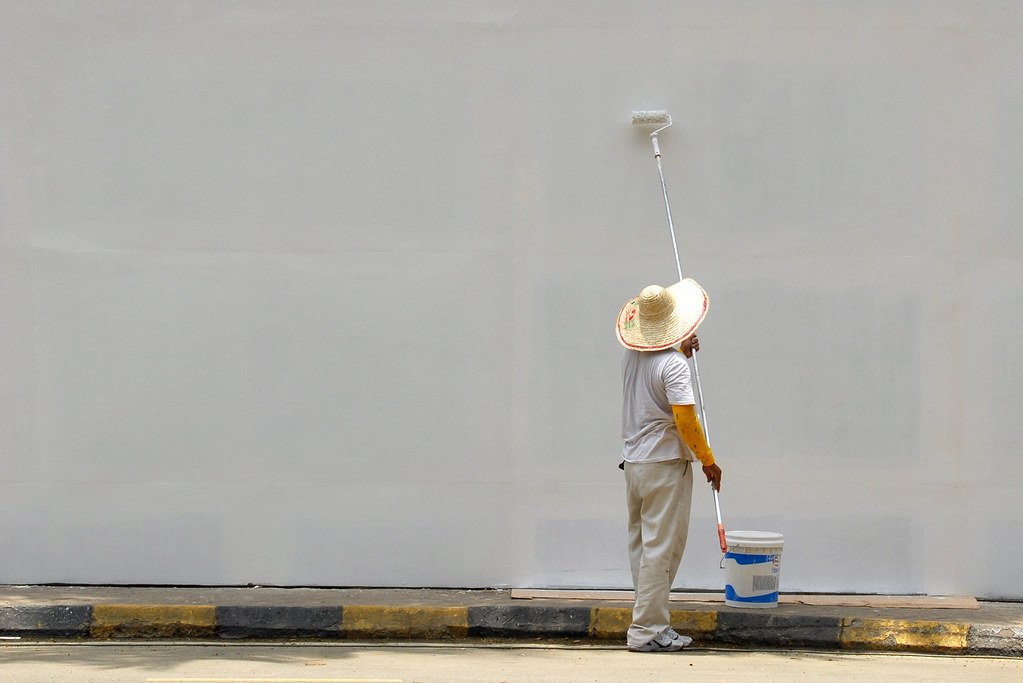 Types of Modern Day Faux Painting

There are two types of faux painting that artists and home décor enthusiasts use in the modern day.

Glazing

Glazing makes use of clear paint mixed with thinner or water and a glazing compound. After spreading the mixture on the surface, you run over it with a brush, a rag, or a sponge to give different effects of depth and textures.

Though the final appearance may seem rough, the result is smooth to the touch.

Types of Glazing Faux Painting

Streaking

Streaking makes use of a brush that runs over wet paint horizontally or vertically, leaving vertical or horizontal lines in its wake. When dry, the appearance looks like a linen material.

Rag Rolling

When a rag rolls on wet paint, it leaves behind different shapes and patterns with a variety of hues. The design, when done correctly, gives the wall texture and depth.

Tea Stained

Tea stain makes use of a glossy base color which is run over with a glaze of a different color. The effect looks like stains of color where one is lighter, and the other is bubbly and darker.

Sponging

Sponging is the simplest method of faux painting. If you're into DIY, you can enjoy the activity with the whole family. A sponge blotches the wet paint which after drying gives it full texture.

Plastering

This is the second method of faux painting where solids such as silica and other materials are added to the paint to achieve the desired texture when applied with a trowel or spatula. The method not only takes the look of the effect such as a stone, but it feels like a stone.

Plastering makes all sorts of textures such as peeling paint, crumbling wall, suede finish, and many others.

Conclusion

Faux painting used to be a specialty for trained artists but not anymore. With the right paint and a clear guideline, you can achieve any of the faux painting looks for your home. Painting is no longer a dull monochrome of colors; you can now experiment with different designs to give your walls a new exciting look.