5-Star Commercial & Residential Painter serving Central PA
Are you tired of living with drab, outdated colors in your home or office? Enjoy a pleasant change of surroundings when you schedule a free painting consultation with Hanover Adams and York Painting Contractors.
Free Powerwashing Estimates
Hanover Adams and York Painting Contractors offers Affordable Painting and Decorating Services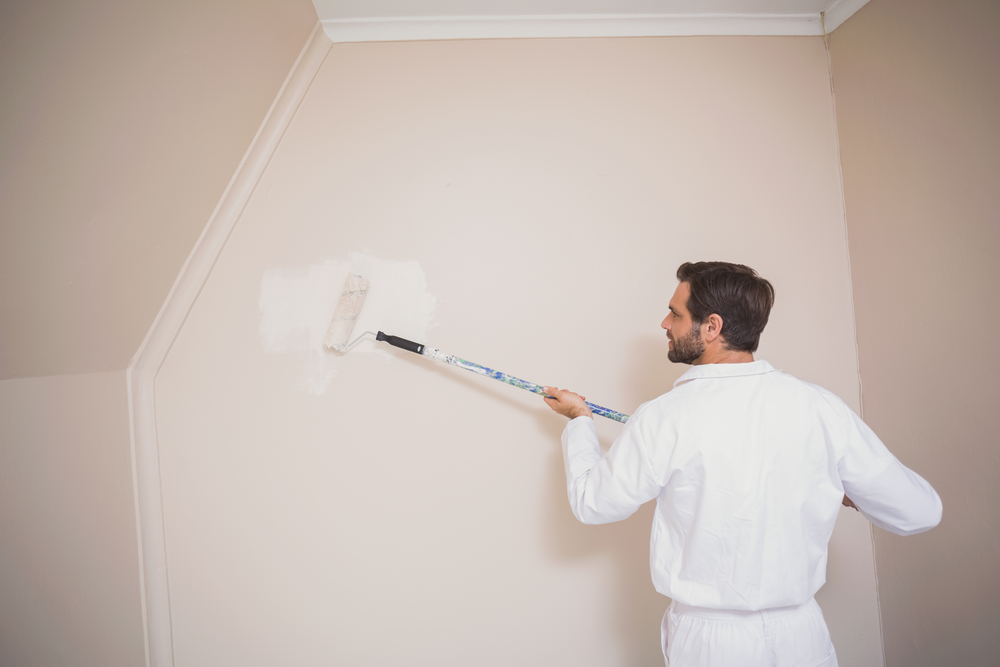 Does your home look uninviting? With our residential painting services, you can fall in love with it all over again. You can now rethink your house for the better, thanks to our well-established home painting expertise.
Are you an owner or operator of a commercial property? Then you should prioritize keeping it in a superb condition, and one of the ways to do this is to ensure that its paint is up-to-date by a professional commercial painter.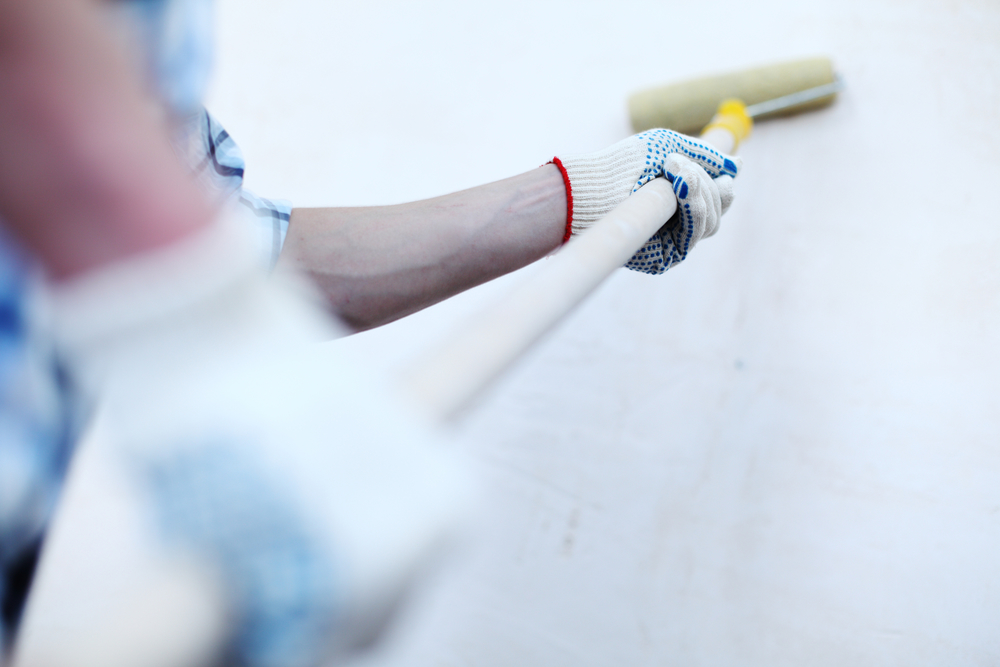 Have you ever desired to transform your home or business with decorative faux and wall finishes? Looking to hire a dependable faux painter? We can change your ideas into reality. Even if you have no schemes ready, do not worry about it
All our crew members are knowledgeable about the best-required materials and techniques to complete projects within the shortest time without quality compromise. We have worked on several businesses, homes, and multi-family housing units, always producing excellent results. We are simply the most reliable painter York, PA residents are looking for.
Learn More About
York County Services




Adams County Services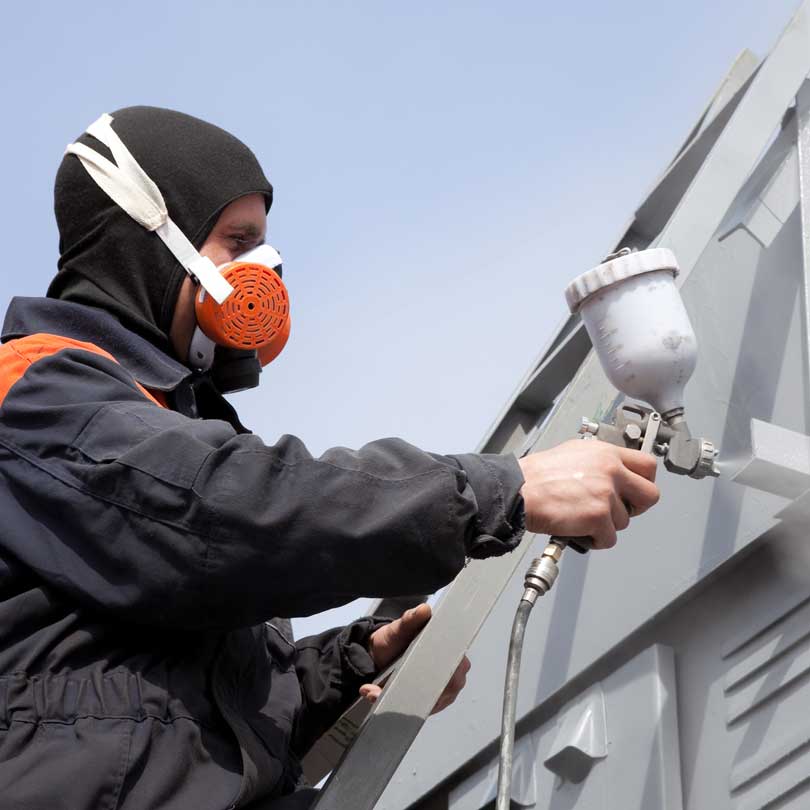 Before giving a painting job to anyone, you must ensure that they have all the necessary credentials. Otherwise, you can get into trouble with substandard work and other complications. We are a fully licensed and insured decorating contractor with a 24-month workmanship guarantee and all of our tradespeople are fully trained painters.
All our crew members are well trained, certified, fully insured, and licensed. This gives you confidence when working with us. That is not all. We have the industry's best employees on board, so you can be sure of receiving the highest quality of work. Call us today to get a touch of excellence on your property.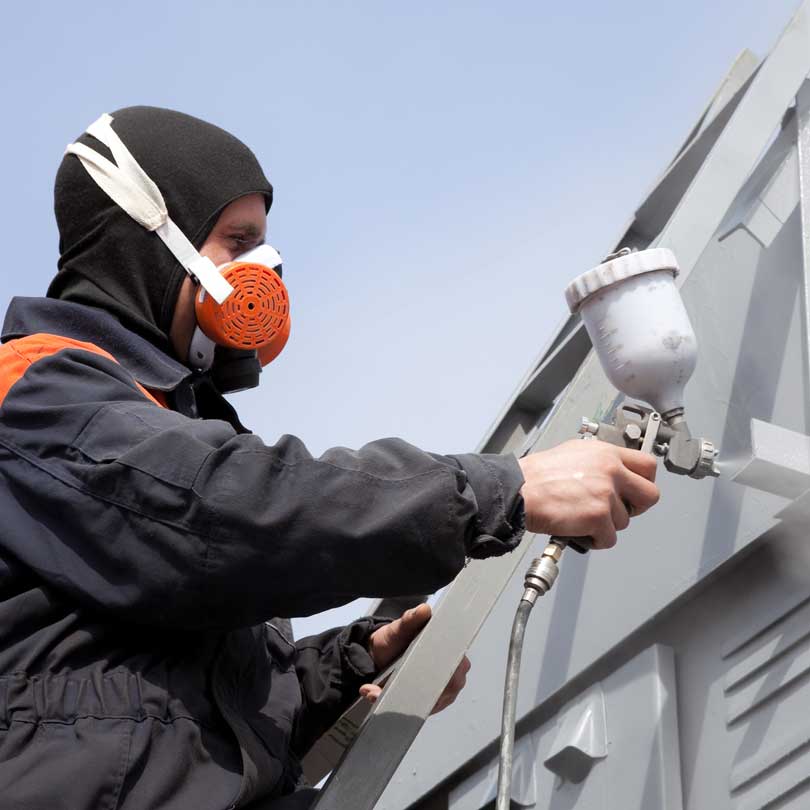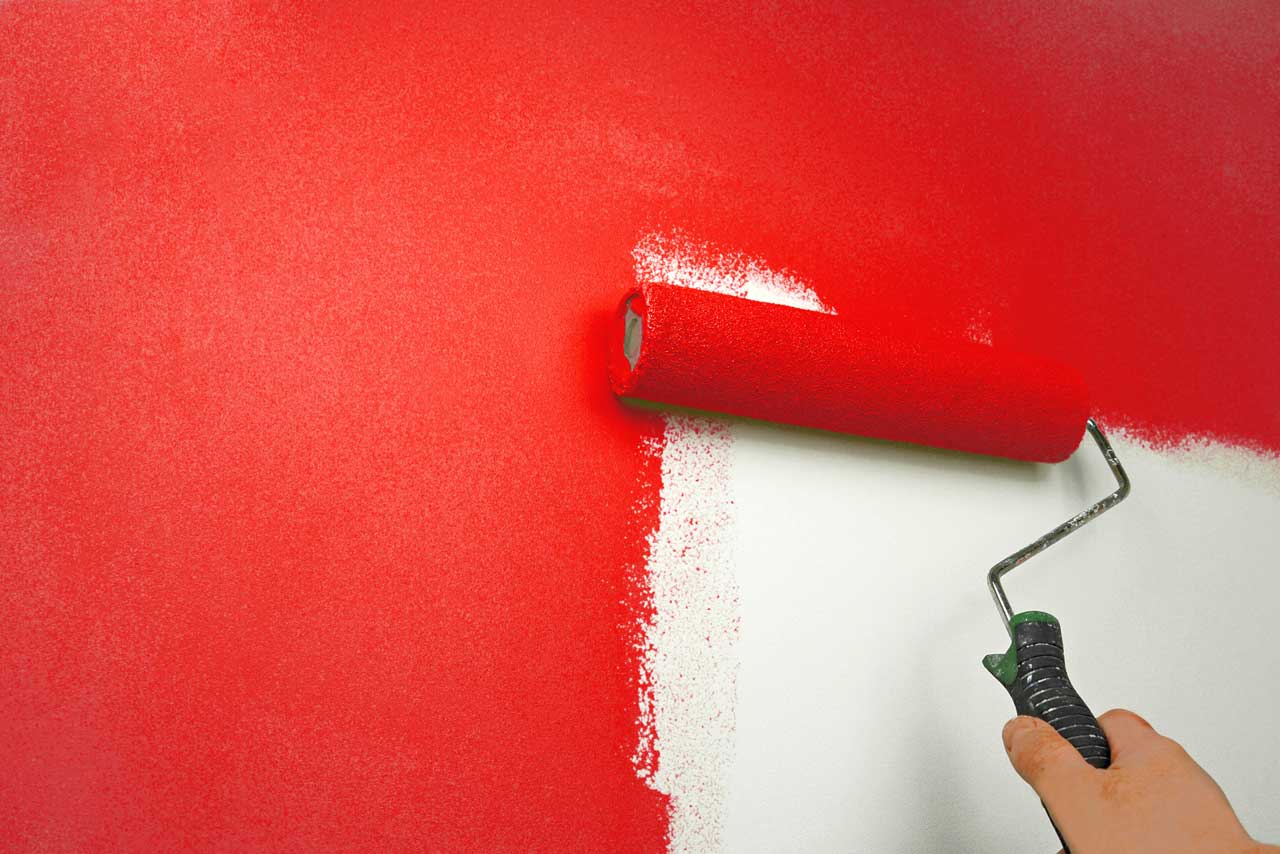 Detail-Focused Painters
The best painting and finishing crews are the ones that focuses on details. With Hanover Adams and York Painting Contractors, you are sure of getting precision quality for every project. Our pristine workmanship ensures that you not only have a shining property at the end but also spotless and clean job site. Call us today for a free estimate.
Helping to Remove the Burden From Off Your Shoulders
While doing the painting work the DIY way may seem like a good, money-saving idea, the amount of time you'd take on a single project can be overwhelming. Moreover, complex jobs such as achieving multiple colors on one wall can be excess for a non-pro like you. It's best that you leave the work to skilled and experienced professionals like us.
Now Offering Local Hanover Power Washing
Pressure washing cleaning services:  concrete, brick, stone masonry pressure cleaning: patio, driveway, sidewalks, pool decks, garage floors to building surfaces pressure washed to clean.  Cosmetic repairs by filling cracks and repairing scaled areas.   We apply weather protection products painting, waterproofing, sealants and solid stains.
House pressure washing:  Our exterior pressure washing services include cleaning of the outside surface of the rain gutter and spouting, windows & shutters, doors and all types of siding.  All exterior siding: vinyl, brick, stone, EFIS, stucco, painted, wood, cedar shingle and all metals.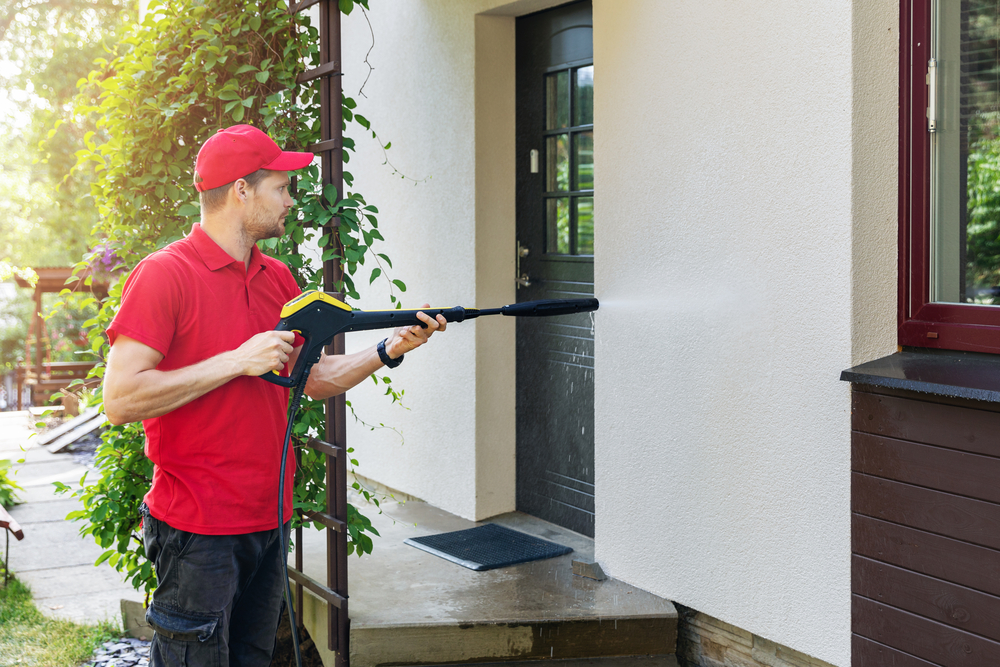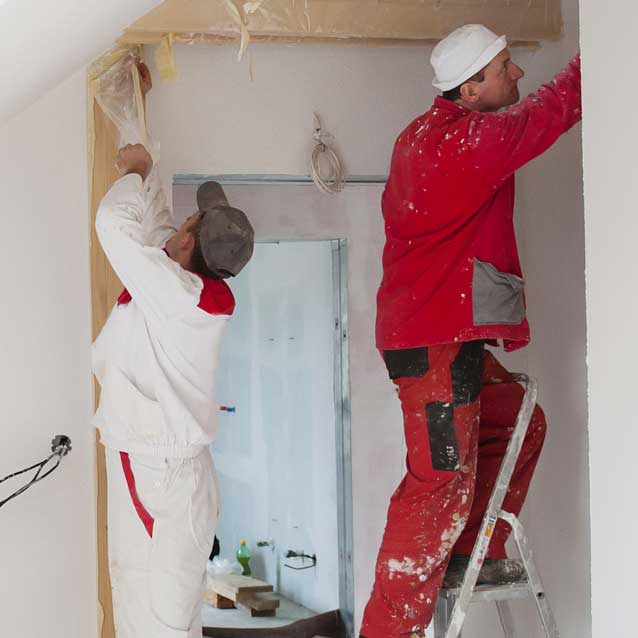 Whether you're planning to re-paint your commercial property's exterior or your home's interior, you should have a clear idea of how much you'll spend on the work. The best method of knowing this is by calling us to make an accurate and honest painting estimate.
Our project estimator visits your property to meet you and discuss your property's needs and your own preferences. We then schedule the necessary constraints and deadlines, sheen and color options, and show you what you're to expect during the actual work. Our guidance and help ensure that you love the changes and makes the process seamless.
Hire Us Today
The painter local homeowners and business people deserve is one that is experienced, professional, and reliable. We have all these qualities. Contact us today for a free estimate and you'll realize that we are the painter you have been looking for all along. Hanover Adams and York Painting Contractor's has experienced customer service department and is located in Hanover PA. We encourage you to stop by and chat with us and see how new paint and finishes can transform your property.
FAQ
Q. How much does it cost to paint a house?
A. Like every other new thing, it becomes old as the years go by. Your home's paint will, over the years, lose its shine and sheen. The paint may begin to look dull at first, but over time, it losses all of its appeal. To restore this shine and appeal, a new paint job is required. If you are considering a fresh coat of paint for the interior and exterior areas of your home, you certainly may have considered the cost of such a project. The cost of a home painting project isn't fixed. This is because several factors add up including the cost of paint and materials, the cost of services rendered by the painters, the size of the property, and more. When considering the cost of a home painting project, it is recommended that homeowners must not discount quality services. By hiring a painting professional, you can rest assured that all areas of the home will be attended to and that the proper preparatory steps will be taken to ensure that the fresh coat of paint lasts a long time. Professionals may also consider the configuration and structure of the house as well as the type of painting design the homeowner needs as part of the costing process. To ensure that you aren't being cheated, get three or more quotes from painting professionals to compare costs.
Q. How Much Does An Exterior Home Painting Project Cost?
A. The exterior of the home is exposed to different weather elements including the sun. These weather elements have a deleterious effect on the exterior paint and over the years, you may begin to notice the dull appearance of the paint or a total lack of appeal.To correct this, a fresh coat of paint is essential. However, the cost of adding a fresh coat of paint to the exterior side of your home may be something you have considered. You must understand that certain factors affect the cost of an exterior painting project. Common factors that play an important role in the overall cost include the number of square feet to be covered, the type of paint selected for use, the complexity of the exterior painting project in terms of decoration, patterns and designs, as well as whether the home requires a single or double coat of paint. Choosing to handle your exterior painting needs yourself saves you a lot on the labor cost, however, you may end up wasting more materials or doing a bad job. The lack of experience and time can also complicate the entire process for you. To ensure that you aren't being cheated, you should consider the current labor rate in your area, the cost of the type of paint you want, and additional services like preparations, power washing, priming, and more. You should also consider the paint application method, whether a brush or sprayer is to be used.
Why Hire Us For Your Next Painting Project?
Hanover Adams and York Painting Contractors remain the only painter Hanover PA for your residential and commercial painting projects. We are not only staffed by a team of licensed and certified professionals who are experienced in all areas of painting including interior painting and exterior painting but we also show our commitment to the success of each project that we handle by showing up on time, using the best quality materials and delivering an exceptional painting service.
We are known for accuracy in all areas of our services, from estimating the cost of the project, whether for interior painting or exterior painting, to timely scheduling and delivery of a completed job.
We also offer our professional expertise to customers during the color consultation phase. We make sure that each customer is offered all of the information that they need to know about the paint types as well as what will go into the painting projects. the best part is that we offer this consultation service for free, so feel free to schedule a free consultation with us.
Customers who contact us will be working with dependable, reliable, honest, and hard-working painters who are tidy and time conscious. We put the needs of our customers at the forefront of our practice and we guarantee that you will at all times have access to a 100% satisfactory paint job for your interior and exterior painting needs.
Our services have been designed to set the painting standard in our community. you can rest assured that we bring professionalism and an eye for details to the fore on all residential and commercial painting projects that we handle.
We have:
Reputation – we have a reputation to protect and this pushes us to deliver the very best exterior and interior painting services for all kinds of properties.
Professional painters – we guarantee that all of the painters that we have in our crew are those that measure up to standard in terms of experience, professionalism, and craftsmanship. We paint interior and exterior surfaces and we are proud to offer our painting services to commercial and residential property owners in Hanover PA and York PA.
Guaranteed pricing and warranty – we stand by the quality of the painting services that we deliver and that is why we offer a warranty to customers in Hanover PA and York PA areas. contact us for a free estimate.
Insurance – we understand that you deserve to be protected and that is why we offer insurance coverage for all of our painters. You can rest assured that our services in your home or business are also insured.
Top-Rated Commercial & Residential Painter Serving Hanover, PA
Hanover Adams and York Painting Contractors is located on 525 Carlisle St rear, 17331, Hanover, Pennsylvania. From Harrisburg International Airport (MDT) Take I-76 W and US-15 S to PA-94 S/Carlisle Pike in York Springs. Take the PA-94 S exit from US-15 S and Keep left to continue on State Rte 3032 then Use the left lane to merge onto PA-283 W toward I-283/Harrisburg and Use the left lane to merge onto I-283 S after that Take the exit onto I-76 W toward Pittsburgh and Take exit 236 to merge onto US-15 S toward Gettysburg then Take the PA-94 S exit toward Hanover and Follow PA-94 S to Broadway in Hanover after that Turn left onto PA-94 S/Carlisle Pike and At the traffic circle, continue straight to stay on PA-94 S/Carlisle Pike then Continue to follow PA-94 S and Pass by Ellen B at ERA Preferred Properties RE, Inc. (on the right in 9.1 mi) then Turn left onto Broadway.
We're open 8AM to 5PM Monday – Friday, and we are closed Saturday and Sunday.
For additional questions you can call us at 717-524-4587 or you can find us on Yelp